An Interview with Margaret from Global Cargo Canada
16th September 2022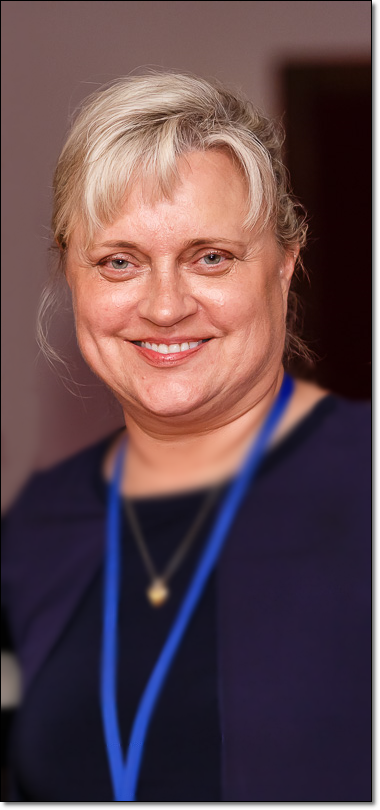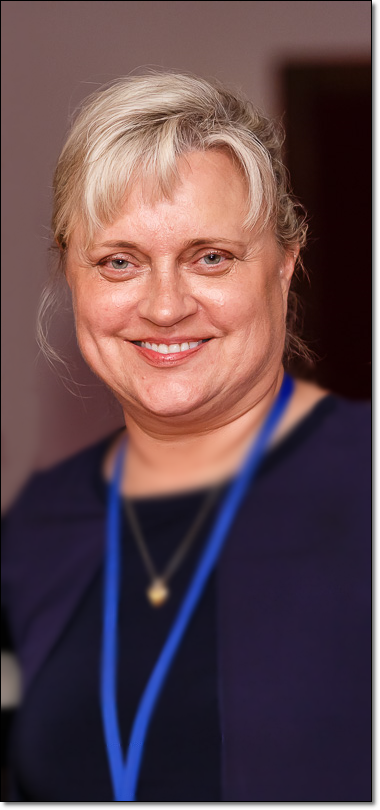 Global Cargo Canada are our members from Canada and have been a long-standing part of the UFO family since January 2002.
"Cargo Canada Inc. is a corporation certified to handle international freight-forwarding. We are an experienced team of professionals committed to client's full satisfaction. We offer business advice and assistance when exporting and importing cargo."
The following is an interview with GCC President, Margaret Janczak.
1. When was your company established?
I established Global Cargo Canada Inc. in 2005. For 17 years, we have been happy to serve our clients with our dedication and experience providing a complete set of services in air and ocean freight.
2. How did you first (personally) get into the freight industry?
It was not an accident or a fluke. I am Canadian but my roots are from Poland. I was born in Gdansk, a port city. As a young person I knew that when I would finish University studying the transportation field, that I would enjoy working in the ocean freight industry.
I had no idea that this would come to be, resulting in a move to Canada to start my career in Toronto. I was offered a job in Atlantic Container Line (ACL). In fact, my thesis for my master's degree was about ACL, the first steamship line company in the world to introduce ocean containers to the freight industry completely and permanently changing ocean transport.
3. Is your business mainly import or export?
We handle both imports and exports, with exports representing a slightly higher percentage of our business split. We begin our assessment of the shipment process by understanding the cargo to be handled, choosing the optimal transport, aligning with the client, and then executing each logistical step with timeliness and care, all the time communicating with our clients until the transaction is complete.
4. Do you specialise in a specific area or type of movement?
We have a broad range of expertise. Over our 17 years, Global Cargo Canada in addition to handling thousands of standard air and ocean container shipments, has built up a reputation for handling complex merchandise, ranging from oversized cargo, radioactive materials, explosives and chartering vessels. We enjoy taking on new and challenging projects as it allows us to continue to broaden our knowledge and experience.
We provide a complete set of services in air freight, ocean freight for export and import, including packing, crating, preparing banking documents, customs clearance, local transportation, shipping insurance and last but not least, the final delivery to the recipient's door in Canada or abroad.
5. What are the current trends that you see in transportation?
Every country has its own challenges, regulations and specificities deal with. One of the issues that has consumed all of us these past 2-3 years is the COVID-19 pandemic, which took us all by surprise. It has forced on us new approaches to living and working.
Many companies, logistics included shifted their workplace to private homes, and for some this was also a cost-effective move.
Cargo transportation by air was reduced to a minimum in 2020, the high costs of air freight resulted in exporters switching to ocean freight transport. This sudden and high demand in ocean freight volume, resulted in booking delays, port congestion, container shortages, and labour shortages mainly in the trucking industry. In Canada, due to COVID -19 a lot of drivers abandoned their work due to low pay and some just simply went into early retirement.
Over 2021-2022 the freight industry experienced increased costs, driven by inflation and the shortages of employees (in particular truckers), which has further increased pressure on delivery times.
Another important trend has been to embrace computer and digital solutions to help navigate effectively, timely and tailored services to the client. This creates a task for an older generation of workers to learn these new techniques, whereas the younger generations adapt quickly. Customers as well need to adapt, as many are accustomed to, and still prefer the traditional person to person service approach.
In my humble opinion, I consider it a success for all of us who have survived and navigated these last two to three years in the freight shipping industry.
The logistics industry has successfully undergone a tremendous transformation of late, we need to continue to stay flexible and adapt. I look forward to meeting my partners in Abu Dhabi to learn more about the current global trends in transportation and the solutions they are putting in place to develop and grow.
6. What is your favourite film?
I like all films that have happy endings. One of them is "Green Book".
7. If you could travel anywhere, where would you go and why?
Am grateful that through UFO, we have had the opportunity to travel to different locations around the world to meet agents and potential clients. On a personal level, I would like to go back to Italy and spend more time there to learn and enjoy their culture and landscape.
8. What is a skill you'd like to learn and why?
I would like to learn how to paint. I think it would allow me to express my feelings and providing me some peace in our busy world.
We thank Margaret for her time and thoughtful answers to our questions.