Do we have a vacancy in your country?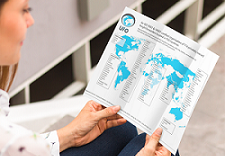 UFO is currently represented in over 95 countries and we aim to continue the expansion of our global coverage, focusing on emerging markets. Please check below to see if there is a vacancy in your country. To apply for membership, please read our Membership Rules and then fully complete our online Application Form. You may also wish to read our FAQ page.
UFO is one of the world's only remaining freight forwarder networks that has maintained its 'one company per country' policy (with the exception of UAE, USA and China). Please watch our Membership Benefits video.