How Significant that our 20th Anniversary Falls in the Year 2020!
1st January 2020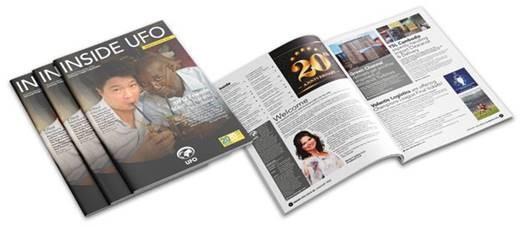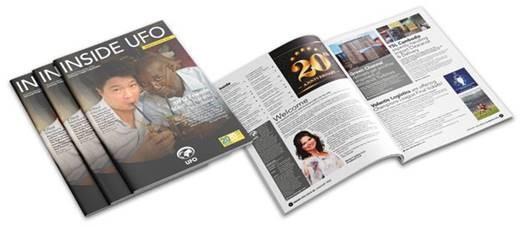 Please click here to read the January 2020 issue of our Digital Newsletter.
How significant that our 20th Anniversary falls in the Year 2020!
UFO is extremely proud to be marking a significant milestone in our organisation's journey that few companies achieve.
Reflecting on the long history of UFO, I'd like to acknowledge the Founder Members who joined in the first year and who are still with us today. In July 2000, CDNL (Bangladesh), Express Al Arabia (Egypt) and Freight Facilitators (the Philippines) joined, followed by KS Global (Hong Kong) in September.
Many companies who joined since then are still with us today and we are incredibly proud of our consistent 95% renewal rate. I am extremely proud of UFO and of our journey over the past 20 years. I am also extremely grateful to our fantastic team at the Head Office.
Sam has worked with me since 2004 and manages membership recruitment and our News Desk including our social media platforms. My longest serving employee of over 18 years, Judith, helps at our meetings and also manages the network on a day-to-day basis, assisted by wonderful Wendy, who joined the team in 2013. Dale joined us in 2014 and is responsible for the production of our colourful and creative Digital Newsletters and brochures.
I am also very aware that all of us at the Head Office are only the frame, you are the painting.
Through our meetings in the UK, Spain, Malaysia, South Africa, Thailand, Mexico, Cambodia, Greece, Hong Kong, Dominican Republic, Italy, Dubai, the Czech Republic, Vietnam, Botswana and now China – we have seen different nationalities, religions and backgrounds form friendships that will last for life. You have also made the meetings such fun and very memorable (see photo albums)!
Whether you have been a Member for 20 years or 20 days, what matters to me is that your UFO membership is a positive one.
So, here's to a fantastic start to a New Year and a New Decade!
Best wishes,
Rachel Crawford FCILT
UFO C.E.O./President