2004 Annual Meeting: Spain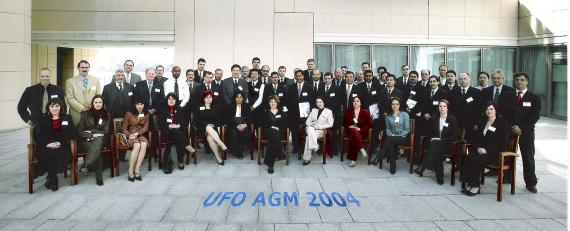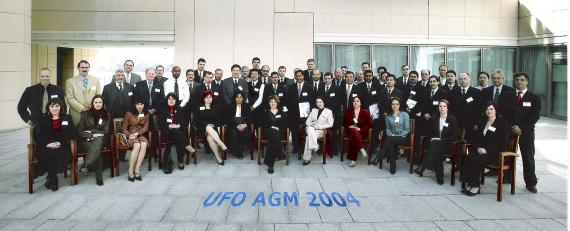 Our 3rd Annual Network Meeting was held from 23-24 February 2004 at the Grand Marina Hotel in Barcelona. We welcomed 55 delegates from 35 countries and UFO Chairwoman, Rachel Humphrey stated 'I had large expectations for this meeting as months of planning and preparation had gone into it. However, nothing prepared me for the enormous success of this meeting - the sense of unity between members was tremendous.'
Our delegates were dynamic through the entire meeting and we have great plans and prospects for our network over the coming months. The UFO network's reputation has grown dramatically over the past year and membership has risen accordingly with 21 new members over the previous 12 months.
The meeting welcomed the newly designed '1-2-1 Speed Sessions' where each delegate had 5 minutes to introduce themselves to every company in attendance.
We also held a useful Workshop Session and a wonderful excursion, which included a guided tour of Barcelona, including the Gaudi Buildings, Cathedrals, Parc and finishing with Cocktails in Port Olympic.
We congratulated Mr David Cai of Celerity Tank (China) for receiving the 'UFO Employee of the Year 2003' award after members had been busy voting for staff from companies within the UFO network who they feel had been exceptionally efficient.
The meeting proved that the most important ingredient to the success of our leading network is that our members are all keen and eager to make the organisation work!