2012 Annual Meeting: Dominican Republic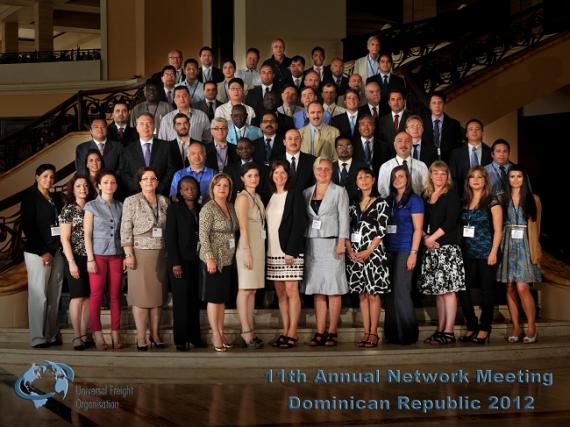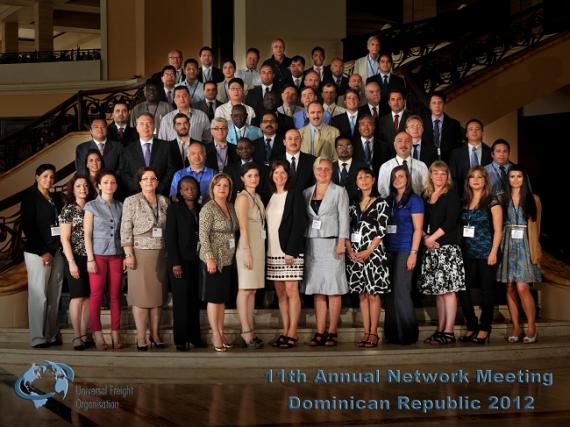 Our 11th Annual Network Meeting took place in the Dominican Republic from 7-8 May 2012 with our Welcome Reception on the evening of 6 May.
The combination of a Caribbean resort with good meeting facilities made for a relaxed environment, which provided our Members with a stress-free approach to generating new business. Please click here to view photos.
During the first morning together we took part in a team building session 'Beach Olympics', which helped to strengthen the unity of our members by establishing and developing a greater sense of cooperation and trust between our delegates. The session saw teams compete against each other for the prestigious 'UFO Gold Medal' and as well as being great fun, proved to be a good 'ice breaking' event before the start of our 1-2-1 meetings.
The meeting was officially opened by Chairwoman, Rachel Humphrey who gave a short presentation which included a synopsis of the Price Waterhouse Cooper report called The Top 25 Sea and Air Freight Routes in 2030. Delegates then took part in prearranged 1-2-1 meetings.
A private Beach Party was the perfect end to our meeting. The evening gave our delegates the chance to unwind, relax and enjoy the company of their new and old international friends. During the evening, the winning team of the Beach Olympics were presented with their medals.
The following are a few photos from our gathering. To see the full collection, please click here.